With our highly motivated team and innovative machining solutions, weare enhancing Switzerland's reputation as a manufacturing location.
The Vischer & Bolli vision
What application technology means to us
In addition to the right tool and optimum clamping, the processing strategy is also crucially important. Nowadays, production costs can bedrastically reduced by combining these three elements, all tailored to the customer's circumstances. The potential for savings is not in tool costs but relates more to the process. When we talk to customers about machining optimisation, they say things like:
Efficiency is the most important thing for us!

Our tool costs are much too high!
We need to cut down on costs!

Our aim is to increase service life!

It is remarkable how much our customers focus on the tool costs. Tool costs play a minor role as, in our experience, they are in theregion of 2% to 8%. It seems much more important to analyse or optimise the process costs. This becomes very obvious when you look at the following example: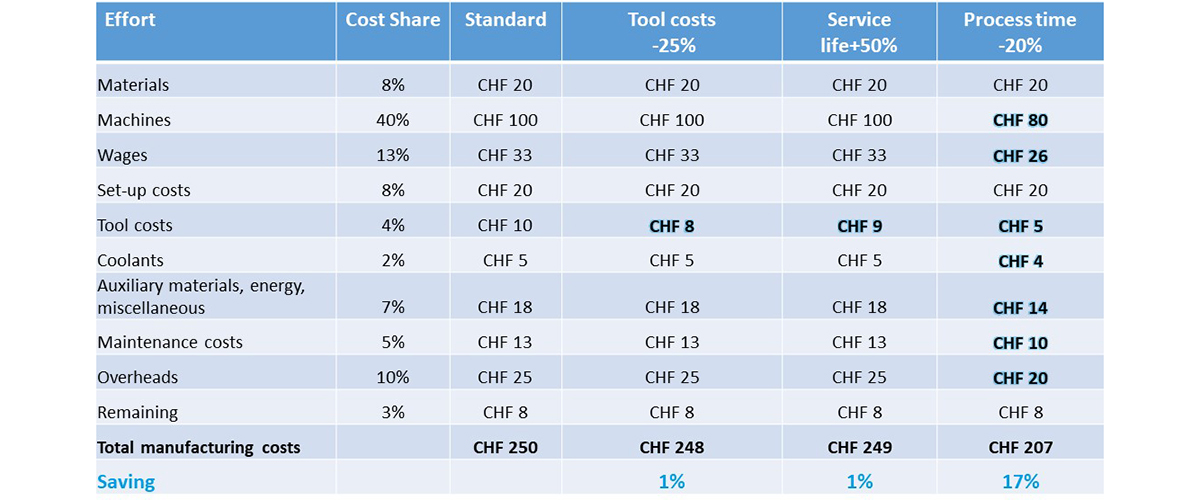 Fact 1
Reducing tool costs by 25% reduces unit costs by 1%.


Fact 2
Increasing service life by 50% reduces unit costs by 1%.


Fact 3 - our focus

Reducing workpiece processing time by 20% reduces unit costs by 17%!
The fact is that you can significantly lower the unit costs by reducing the processing time of a workpiece. Our aim is to get the workpiece off the machine more quickly and reliably, with as little follow-up work as possible (series production, focus on time per piece) as well as to reduce the set-up and non-productive time to a minimum and standardise the tools so that the machine is back in operation as quickly as possible (single-item production, focus on set-up time).
We are happy to consider your process and take care of the full optimisation of both strategy and cutting data to reduce your costs. To do this, we proceed as follows:
Identify potential by analysing the process

As-is analysis

Realise potential and increase productivity
Providing support while operating the machine.
Increase profit
By using the right tools, clamping devices and processing strategy.



Contact us for comprehensive advice about your machining project. We are happy to assist you with the implementation using new technologies.
Send us an e-mail or call me on
+41 44 802 15 25
Head of Application Technology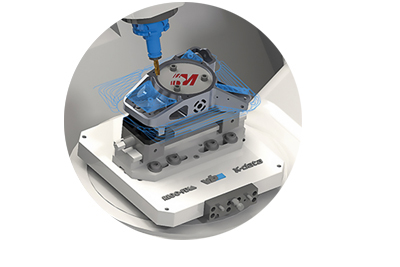 A partnership for integrated processes
From 2021, we will be supported by the largest Swiss retailer of Mastercam – x-data gmbh.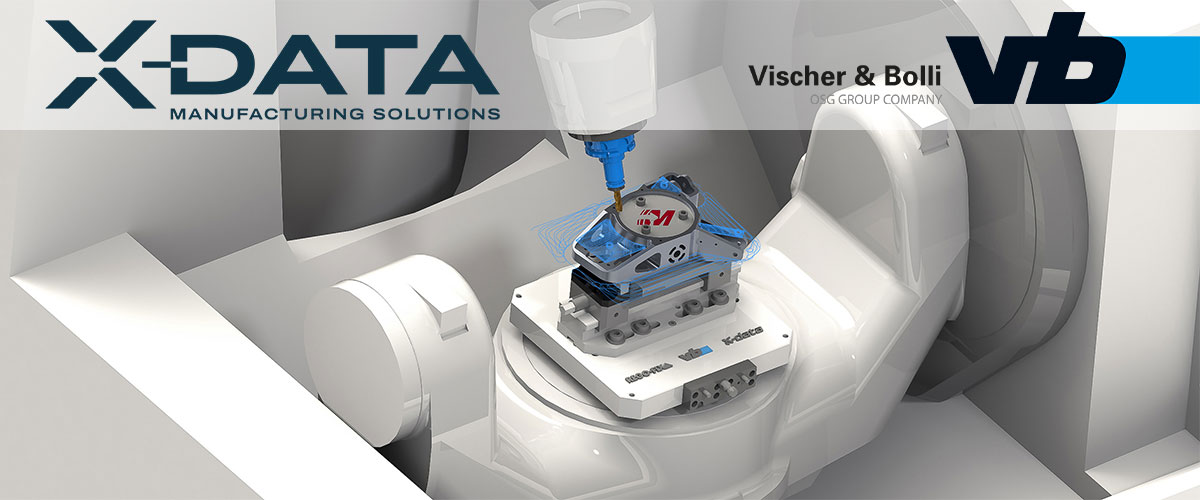 The benefit of this expertise is that we can recommend strategies that our customers can implement with their systems, regardless of which CAD/CAM software they use. However, partnerships are also defined by continuous contact to achieve the greatest possible benefit for customers.
Fabian Wettstein, Member of the Executive Board.
We recommend that our customers continuously optimise processes andinvest in new technologies. This was our own priority in 2020 and we haveimplemented it successfully with digitalisation, e-commerce and a new, leaner organisation. Thanks to additional resources, we were able to rebuild our application technology and expand our team with a proven expert by the name ofManuel Schär.
In doing so, a new partnership with x-data gmbh in Turbenthal was also created. Thanks to x-data, we received a fully equipped Mastercam licence with corresponding training. However, these partnerships are also defined by continuous contact to achieve the greatest possible benefit for the customers. In this specific case, this also applies to our tools and clamping device data which we make available to x-data for simulations.

In this way, we will be able to provide comprehensive support for machining processes and offer sound advice and efficient strategies in future.
Contact us today. We don't just provide advice – we also support you in operating the machine.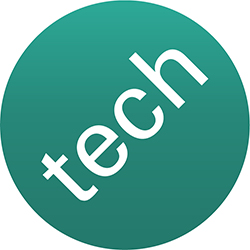 Look out for our technology flags in the future, as we keep you up to date with news and expertise.

Manufacturer expertise makes all the difference
Every day, we benefit from our association with the innovative OSG Group Company, which is the largest shank tool manufacturer in the world.

Quick reaction time
Thanks to the new production centre in Germany, we can react faster and respond individually to customer wishes.
Always one step ahead
OSG has its own cutting materials and coating centres. Benefit first-hand from technological progress soon.
Göppingen technology centre
The OSG Academy has a technology centre for demonstrations including research and development for the German and European market. The primary aim is to offer customers, employees and the scientific community a modern platform for training and testing. There is a G 350 horizontal 5-axle processing centre from GROB and a HSC 600 high-speed milling centre from EXERON in the machine hall.
Tool development
Customised designs are not a problem for us. We can build tools in accordance with your wishes. We are also able to adjust and test customer projects in our own test laboratory. This is done with the aim of not interrupting your current production process.